Image credit to trustedreviews.com
Gearbox Software recently released Borderlands 3 onto the PlayStation 4, Xbox One and PC. Consequently, hoards upon hoards of players are now jumping back into this first-person shooter, RPG series. With that in mind, we have crafted a quick guide to help players understand how to take advantage of the golden chest.
Where to Find the Golden Chest
The golden chest was first implemented in Borderlands 2. If the player has any golden keys, they can use those keys to open the golden chest and earn some valuable loot. The chest can be opened multiple times and consistently offers rare and valuable gear, making it a potentially lucrative source of loot for longtime players.
The golden chest, which is not actually golden, can be seen within the screenshot provided above. To find the chest, head to Sanctuary 3. The chest can be found near your spawn point.
Once you have discovered the chest, interact with the object. New players that already own the Borderlands Handsome Jack Collection will be granted 75 golden keys upon touching the chest as a loyalty reward, which can be immediately used to open the loot spawning machine. However once you run out of golden keys, you will have to scrounge up some more if you want the river of loot to keep flowing.
How to Get Golden Keys
Golden keys are used to open the one golden chest in Borderlands. If you already own the Borderlands Handsome Jack Collection, then you will be rewarded a 75 golden key loyalty reward. While the game gives you 75 keys to start with, it can be easy to blow through your supply pretty quickly.
You cannot earn golden keys from missions or from scrounging around Pandora. Rather, you will have to redeem shift codes online.
How to Get Shift Codes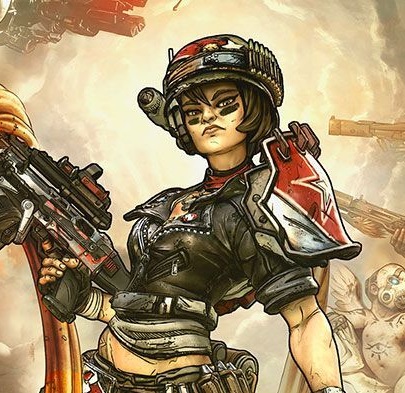 Shift codes are 25-digit sequences that can be used to earn golden keys. There are four ways to earn shift codes. The first way is to sing up for the Vault Insider Program by clicking the link provided and making a Shift account. This free service offers various rewards, including highly coveted shift codes. Next, you need to check out the Borderlands VIP site. From there, you can submit VIP points earned from various shift codes.
Beyond that, there are two different Twitter accounts you should be following. The official Borderlands twitter account regularly dishes out various shift codes. Lastly, Gearbox Software CEO Randy Pitchford also tweets shift codes from time to time.
In the end, Borderlands shift codes are a clever way for Gearbox Software to keep Borderlands fans plugged in for any and all of their relevant news and updates. That being said, taking advantage of this system can really boost your hoard of loot if done properly.
It is also important to note that the gear you receive from the golden chest is limited to being around your level. Consequently, you should hold on to all of your shift keys before reaching max level if you want to earn the best loot.
How to Redeem Shift Codes
Once you have your shift codes, you will have to redeem them in order to earn the golden keys. Shift codes only function once per shift account and are often time sensitive. Once you have a functional code, head to the "Extras" section within the game's main menu and choose the "SHiFT" option. From there, you will be able to redeem your codes.
The process can feel a bit tedious at times, but still offers pretty sizable rewards. More often than not, a single shift code will provide up to five keys. This makes the hard work more worthwhile.