Image credit to twinfinite.net
Yakuza Kiwami 2 made its way onto the PC on May 9. With that in mind, droves of players are now leaping to their keyboards to play this classic Yakuza title. For all those completionists out there, we have decided to make things a little easier by providing a quick guide to all of the achievements in this popular game.
Guide to Success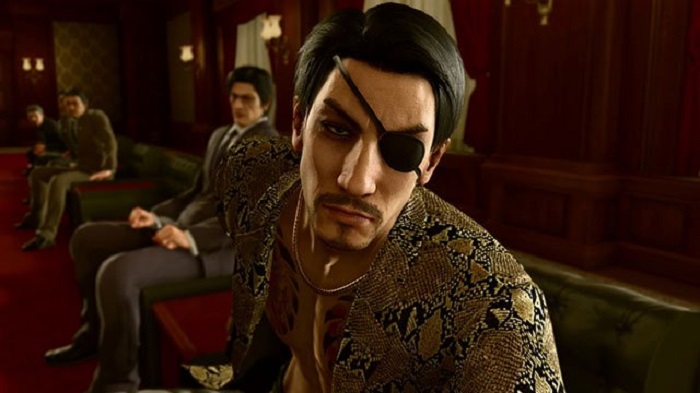 In order to earn all of the achievements in Yakuza Kiwami 2, there are only a few steps you will need to follow. First and foremost, you will need to complete the game on any available difficulty. Right after completing the main story, complete the Majima saga.
Next, you will want to continue the game in premium adventure mode so that you can clean up any final achievements before beginning your final playthrough. Lastly, you will want to play the entire game over again on legend difficulty.
In order to earn all of the achievements, you will need to complete the game twice. The hardest "Legend" difficulty is not unlocked until after the game has been completed. Consequently, it is suggested that you begin your first playthrough of the game on the easiest difficulty. This way, you can breeze through the game and nab a majority of the achievements in record time.
Once you have completed the story, there is still the Majima Saga to worry about. It should only take two to three hours to complete the saga, however. Next, you will be granted the option to create game clear save data. Select "No," so that you may instead begin your playthrough on Premium Adventure Mode. This is a post-game free roam option that will allow you a final chance to nab any achievements you have yet to earn.
After that is finished, go back to the game clear save data option and select "Yes." This time around, complete the game on Legend difficult so that you can nab that final achievement.
For a full list of every achievement you will want to get your hands on as you progress your way to your legend difficulty playthrough, check out the information down below.
| | |
| --- | --- |
| Achievement | Description |
| YAKUZA KIWAMI 2 | Obtained all other achievements. |
| Dragon of Legend | Completed the game in Legend mode. |
| Thank You! | Completed the final chapter. |
| Peak Kiryu | Raised all base stats to their maximums. |
| Amon Defeated | Completed the "Ultimate Assassin" sub-story. |
| All Done | Completed 100% of the Completion List. |
| Weapon Master | Defeated 100 enemies using weapons. |
| Story of My Life | Completed all sub-stories. |
| Skill Master | Learned all skills. |
| Let's Build Some Hills | Completed the "Clan Creator" storyline. |
| A Taste for Japan | Ate at all restaurants. |
| Heat of the Dragon | Raised the heat gauge to a natural 180. |
| Limit Breaker | Broke the limit on a base stat. |
| Party Like it's 1988! | Possessed over 10,000,000 yen. |
| Repeat Offender | Destroyed an establishment three times. |
| Opening Up a Can | Drank all drink types from vending machines. |
| Tourist Season | Took 10 photographs. |
| What a Player | Played all minigames. |
| Half Performance, Half Raw Power | Won all of the Coliseum's tournaments. |
| You're Not Welcome | Completed all bouncer missions. |
| Majima Construction Benefits | Recruited over 50 workers into Majima Construction. |
| Shine, Shine, Four Shine | Joined Club Four Shine. |
| Coin Locker Conqueror | Opened all coin lockers. |
| Majima Construction Foreman | Possessed over 200,000 points in Clan Creator. |
| An Eye for Talent | Registered 30 hostesses. |
| Vitality of the Dragon | Raised defense to a natural 180. |
| Legends of the Nightlife | Completed the "Four Shine" storyline. |
| Be True to Yourself | Lent an ear to all the platinum hostesses. |
| Movie Buff | Watched all the videos. |
| My Boss is Crazy | Became a Majima Construction employee. |
| A New Champion is Born! | Won first league championship in the Cabaret Club Grand Prix. |
| For the Children | Donated 1,000,000 yen to Sunflower Orphanage. |
| Strength of the Dragon | Raised Attack to a natural 180. |
| The Dojima Legacy | Completed Chapter 1 |
| Fireworks | Completed Chapter 2 |
| Enemies on All Sides | Completed Chapter 3 |
| A Contest of Kings | Completed Chapter 4 |
| Secrets Long Buried | Completed Chapter 5 |
| Shots Fired | Completed Chapter 6 |
| Caught in the Act | Completed Chapter 7 |
| Prisoner of Shangri-La | Completed Chapter 8 |
| Honor and Betrayal | Completed Chapter 9 |
| Sotenbori Lights | Completed Chapter 10 |
| Creed of Hatred | Completed Chapter 11 |
| Tiger Drop | Completed Chapter 12 |
| Demon, Killer, Father | Completed Chapter 13 |
| There Can Only Be One Dragon | Completed Chapter 14 |
| Dragon's Blood | Completed Chapter 15 |
| Life of the Dragon | Raised Health to a natural 180. |
| Tell Me a Story | Completed 10 substories. |
| Hero of the Story | Completed 30 substories. |
| Just Getting Started | Completed 10 items on the Completion List. |
| Making Progress | Completed 30 items on the Completion List. |
| Maybe You Can Do It | Completed 50 items on the Completion List. |
| Battle Skills Master | Learned all Battle Skills. |
| Heat Action Master | Learned all Heat Actions. |
| Life Skills Master | Learned all Life Skills. |
| The Majima Factor | Completed the Majima Saga. |
| Champion of the City | Defeated all street bosses. |