Summer Catchers is PC (Windows, Mac, Linux) game about an epic road trip through the forest starting in a wooden car to find summer. It's a little bit like Alto's Odyssey (published by the same publisher, Noodlecake Studios) mixed with a little bit of Reigns. The basic premise is that you're in a vehicle, you've got a limited number of power-ups to overcome specific obstacles and a list of tasks to complete to move to the next area and unlock more zones.
A cooperative mode exists where players take turns choosing items and you unlock additional functionality as you go through the game (I don't want to spoil it too far).
The four man team behind the game has put a lot of extra love into it, which is reflected in the beautiful pixel art and the subtle wit of the story. Unlike other endless runners, there is a steady story progression and new features are constantly being unlocked. The gameplay loop is also constantly modified, not only by the tasks requested of you but by the challenges like bosses who require specific combinations of tools and obstacles that might require you to rush forward while at the same time blocking.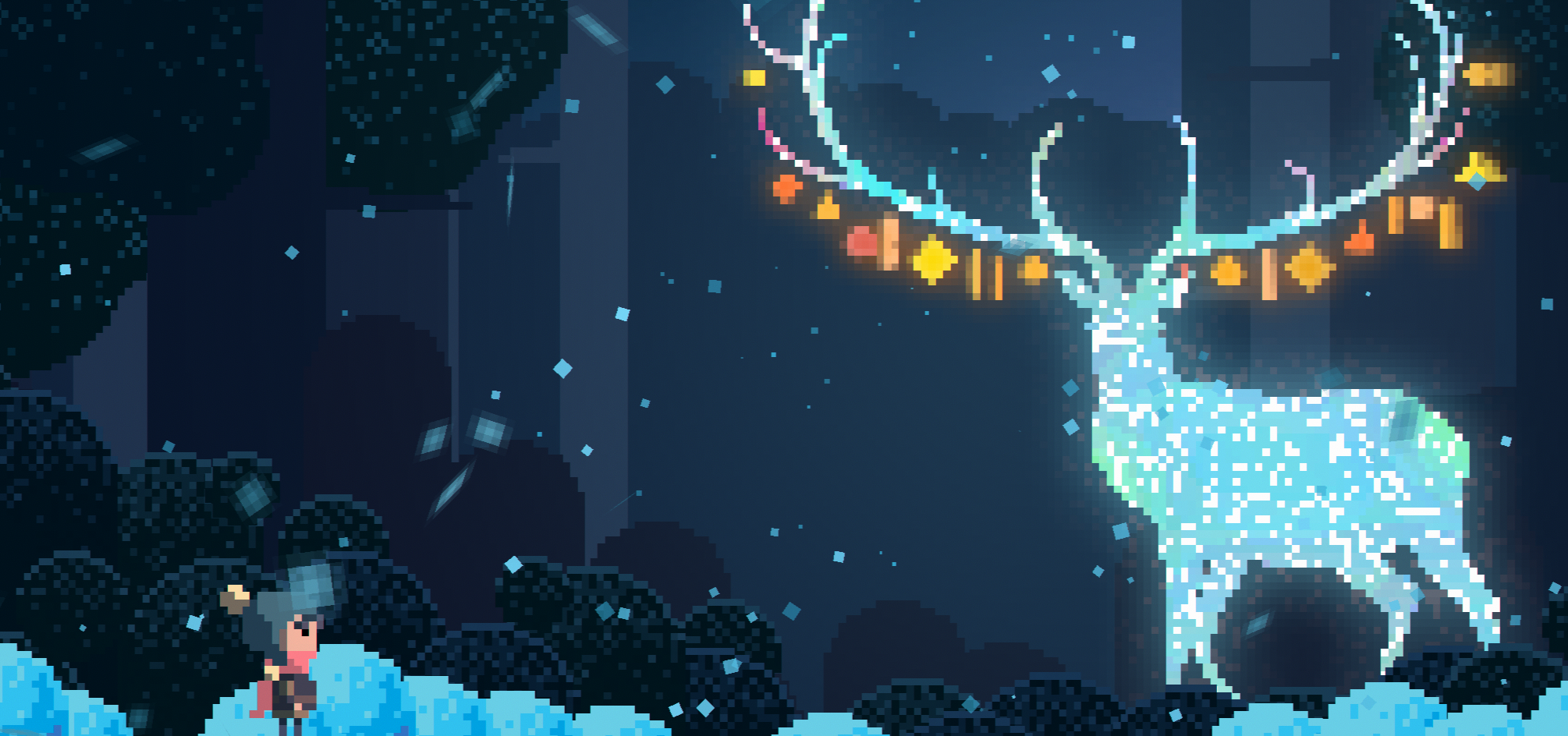 On the other side, the RNG element of it can be painful. You have to make a choice between carrying too many items into the field and being able to play longer vs. carrying fewer and having roughly better chances of pulling the items you need.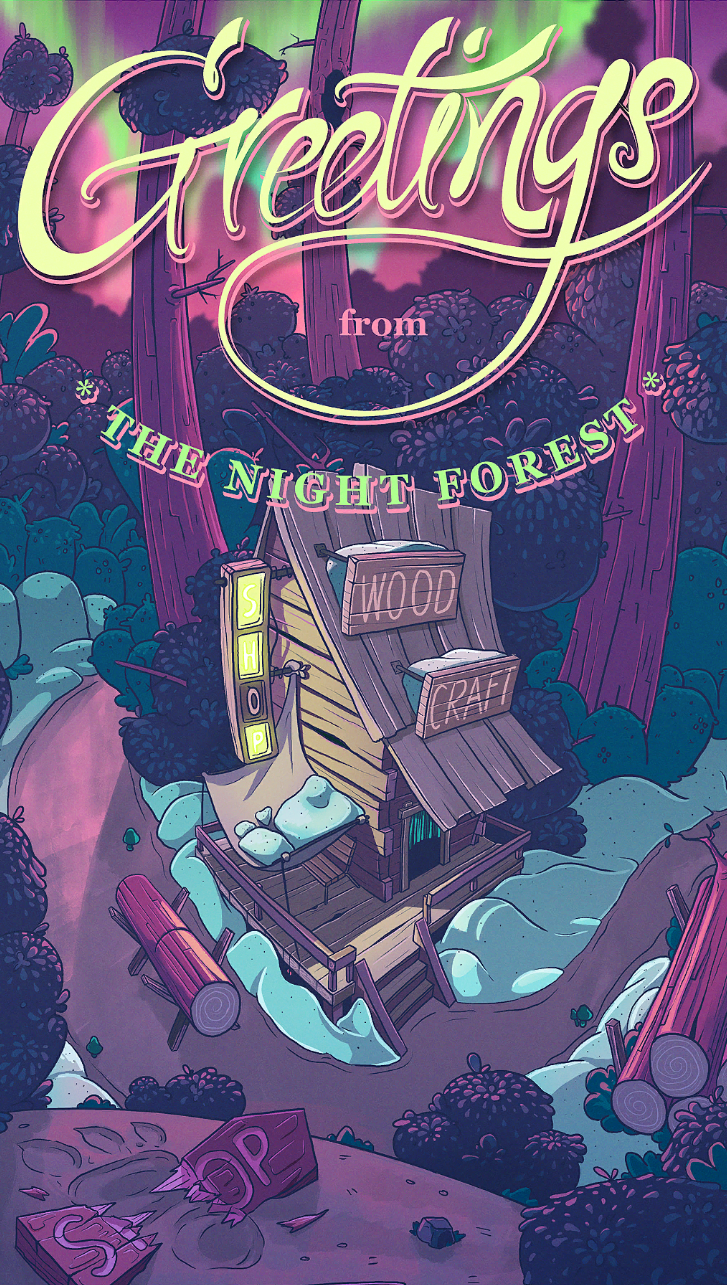 See, you can only have three items active at any given time. Sometimes there are task items in the mix. If you don't have an item, your only option is to consume one. This can be frustrating, because the game is so absolutely gorgeous, but the actual meat of the game can have your run end with little to no progress.
All of the tasks I've found so far at least save progress, so where the RNG can be painful (huge caveat – the developer on Steam has indicated that they're working on fixing the RNG), at least you're not required to do everything in a single run. Much like something like Alto's Odyssey, it's just an absolutely gorgeous time to be lost in the pixel art world as you progress.
The biggest negative is the fact that the settings contain many features I think that players would love to know about, but I didn't find any breadcrumbs to the options menu. For instance, you can adjust the difficulty which makes the game a bit more forgiving or harder in the options menu. Additionally, co-op play (which also enables you to walk around town and explore a bit) is also enabled through this menu. So it's sort of something that really probably would help the game to highlight that fact. I do get it though as you're expected to get game over after game over, as it's an endless runner. There isn't a good spot to say hey if the game's too hard or if the RNG is just destroying the experience, go here and fix it.
Yet, this is a journey > ending type game. It's not about winning or losing, it's about the mix of gorgeous pixel graphics and an amazing soundtrack. It's about unwrapping the story bit by bit and delving deeper into the characters. It's about how polished so much of the game is. For instance, if you idle long enough the characters will give you tips about challenges, your character will dance, signs will spark, random graphics will pop off from all kinds of elements.
It's a game about spending time with the game. There are game mechanics that exist solely just to flesh the world out and add depth to the characters. There are small surprises waiting to be unwrapped everywhere within the game as you play along. Events triggered by actions but come across as seemingly random add to a game that feels like it as lovingly crafted pixel by pixel.
So, is Summer Catcher's worth the roughly $12 price tag? I think I have a good answer. If you like endless runners like Canabalt, Temple Run, Jetpack Joyride or that one with the Minions that's really fun and I actually play it on my Apple TV then yes. This is a very premium, very beautiful game with no in-app purchases (as of writing) and available on PC. I'd also say if you like puzzle pixel games like Not Tonight then this is also a really awesome game because you get a lot of bang for your pixelated buck.
If endless runners and pixel art aren't your thing, then Catching Summer isn't going to bring anything new or exciting to your life nor unveil a world that you never knew existed. I personally find the graphics, story and gameplay to be an exceptionally great time, but I also am a massive fan of endless runners and pixel games in general. You don't have to take my word for it, though.