Ring Fit Adventure is a wild ride into the world of "Wii Sports" if it were. To be completely upfront and honest, it accomplishes something that Wii Fit, Wii Fit Plus and the Wii Balance Board couldn't accomplish which is an actual workout, with some exceptions which we will get into. The circular band is a massive improvement over both the balance board and the Wiimote only modes of play that previous iterations have.
If you don't know what it is, you basically have a leg strap to measure where your legs are and a "Ring Fit" which is a circular ring that you attach a Joy-Con to. With the ring, you can press in or pull out and the game measures not only its relative position but also what you're doing with it and the intensity.
An adventure mode exists that allows you to go on an RPG like quest to defeat monsters while working out and there is ad hoc modes to do your own training at your own pace should you not want to go on the story based mode. All modes lead to one thing: cardio and resistance based strength training that's actually quite good.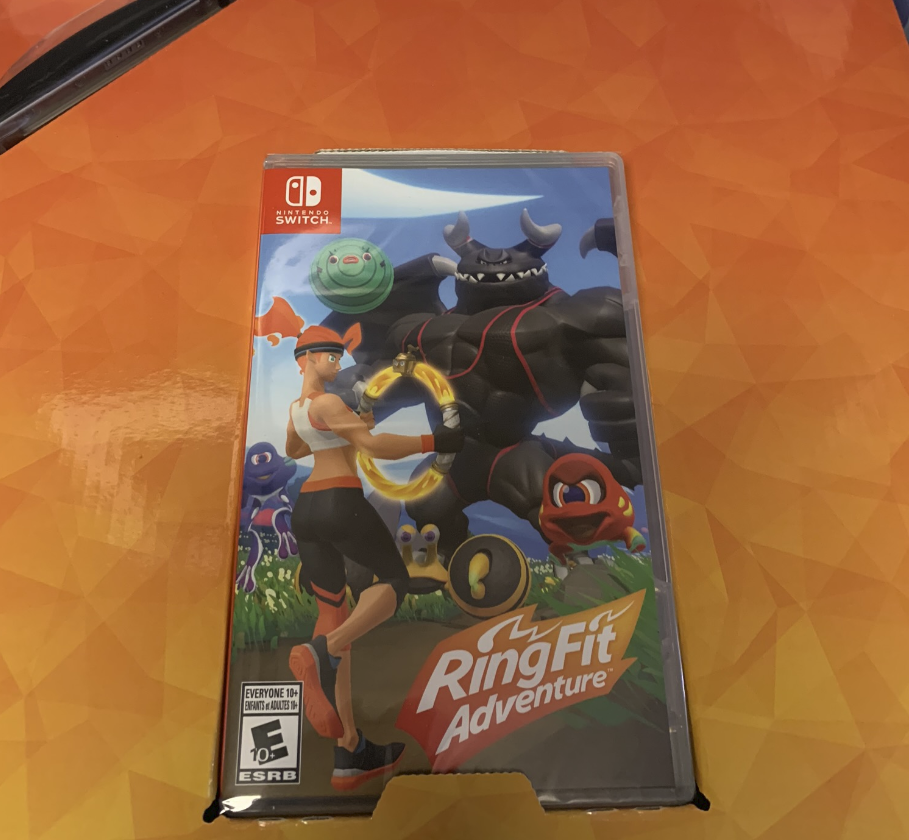 To compare to the Wii Fit, the Ring Fit provides resistance on par with resistance bands. It's not free weights by any measure, but it does provide a nice upper body and core workout with the tool unless you're at a fitness level that makes resistance bands unnecessary, in which case the game likely isn't a target for you (unless you want to play the story mode with your ultra swoleness). Wii Sports on the other hand was just hand motions with a controller, with no resistance, which was a cardio only workout.
Compared to the Wii Balance Board, you can actually do most of the exercises without worrying about falling off a board or having a big piece of plastic chilling out on your floor all the time. The game uses both the Ring Fit and the leg strap to measure your leg and arm movements, so yoga can be done anywhere comfortably.
Not to mention it has an offline mode, where you can use the device to score some extra workouts while watching TV or multitasking. Which is a nice bonus add.
The negatives are that those who are above average in the fitness department might not get that great of a workout, just like with regular resistance bands. The ring fit is accessible and made for most ages and strength profiles, meaning that you won't have to worry too much about where you're at and the game doesn't judge.
The other is the jogging in place that the game encourages you to do. I find jogging in place to be just a horrific way to spend my time, however a "silent mode" turns jogging into squats which to me is a superior workout option. You squat up and down in place instead when it comes to sections where you run, which is a nice advantage.
If you're looking to sneak in some extra workouts in with some gamification or were a fan of any of the Wii fitness games, then this is definitely something you could investigate. If you can bench press twice your weight and attend the gym daily or professionally body build, naturally this likely isn't going to be that good of an exercise, but the game likely will be fun.