Microsoft Flight Simulator (2020) has gotten a wave of folks to take up the $1 offer for Microsoft Game Pass today. The question is, outside of MSFS what else is there to play? Here's seven suggestions focused mostly around recent releases.
Remember you can get to the Game Pass via the Microsoft Store on your PC. They're free to play as long as you maintain the subscription. Enjoy the below games and many more via the Game Pass which works on PC & Xbox One as well (which is super cool). This article also isn't sponsored by Microsoft directly in anyway, the $1 one month trial I think is worth it for the service and if you don't like it you can cancel, which is super fair for me.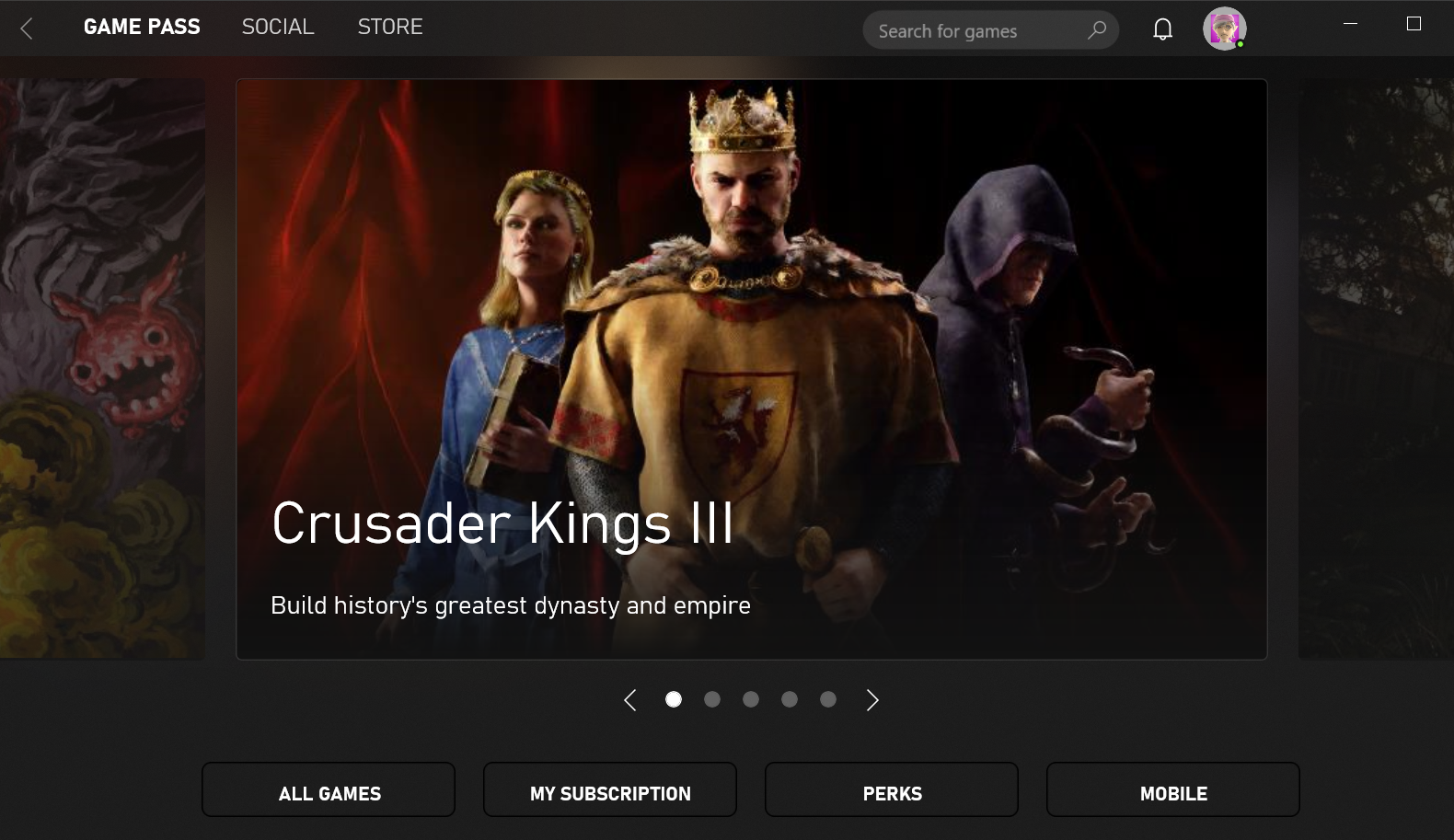 Touhou: Luna Nights
An amazing Metroidvania game that is based on a popular bulletheck arcade style game.
Very fun time control mechanic.
Great for those new to Touhou and aren't into bulletheck style games.
Crusader Kings III
A game that someone you know probably talks about so you should play it to find out what it's about.
You can delete it afterwards, no biggie, it's only about 7 gigabytes.
Fun to play with no intention to win and with an intention to win.
Hypnospace Outlaw
Browser 90s Internet in 2020.
Very fun.
Would spoil to say much more.
New Super Luckys Tale
No longer requires VR, although VR kinda worked for this game.
Very fun platformer.
It's worth it at free to play.
Wasteland 3
It's another game everyone is talking about.
It's much bigger to download, but you can probably play a lot more before giving up if you're not into it.
Have only watched people on YouTube play, have not played, but still think you should download.
Halo & Gears of War
There's a lot on there.
Start anywhere.
Have fun.
Minecraft Dungeons
I bought it.
You likely will too.
It's that good.
Well these weren't haikus but we gave you seven great (plus some) addicting games that you should try today.