The free-to-play fighting game Brawlhalla first hit shelves back in 2017. That being said, Blue Mammoth Games' incredible fighter has only grown since its release. Now fans are flocking in droves to play this incredible title. If you want to be the best, however, you are going to want to choose the best legend. Check out the tier list below to determine which legend is right for you.
Tier List Descriptions
Tier S — These legends are dominantly powerful. You can never go wrong by choosing one of these characters.
Tier A — These legends are strong. While not the strongest of the legends, these characters are still generally popular picks.
Tier B — These legends are average. Not the strongest or the weakest of the bunch, these legends are consistently adequate.
Tier C — These legends are often less popular picks within the current meta. Some of these legends are still strong, but require more experience to truly utilize.
Tier D — These legends are considered the least powerful among the roster. Often the least popular picks within the current meta, it is generally best to stay clear of these characters.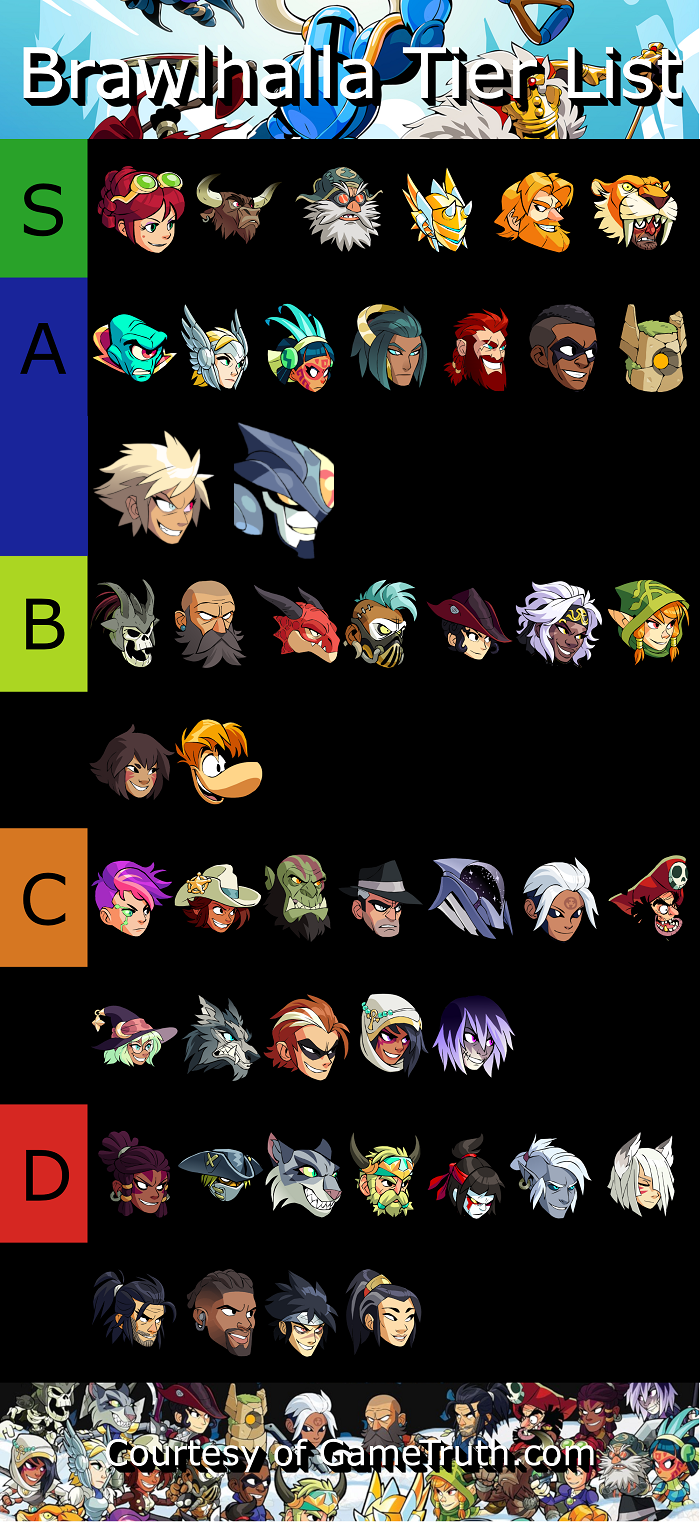 ---
This tier list was last updated to reflect ranked season 14 and the changes made within the recent update (Patch 3.48) and the release of the latest character Vector. It has received a major update in Winter 2022.
---
S
Scarlet
Teros
Ulgrim
Orion
Sir Roland
Gnash
A
Lord Vraxx
Petra
Brynn
Queen Nai
Zariel
Thor
Sentinel
Kor
Vector
B
Azoth
Wu Shang
Ragnir
Barraza
Diana
Sidra
Ember
Kaya
Rayman
C
Ada
Cassidy
Xull
Thatch
Artemis
Val
Cross
Fait
Mordex
Caspian
Mirage
Nix
D
Jhala
Lucien
Asuri
Bödvar
Hattori
Dusk
Yumiko
Koji
Isaiah
Jiro
Lin Fei