Limited Run Games is a small publisher and manufacturer of physical video games and the associated goodies that come with them. Their original idea was to sell limited releases of games, essentially take the cost of doing one run, do a bit of math for some profit and then sell the games. Then, in kickstarter fashion, make them and deliver them to their customers. That worked well for awhile, but now they're sort of a hybrid limited game company.
So now games come in an open pre-order cycle with a limited window to purchase and much longer manufacturing times. So let's dig into a bit about how the Limited Run Games process works.
If you're curious more on the philosophy of LRG, check out our article on the game collector's market.
Closed vs. Open Pre-Orders
There is two types of pre-orders:
Open Pre-Orders: There is no cap on the number of copies they will sell of a game. However, the game will only remain for sale during the limited open pre-order window. At the close of that window, the game will remain for sale until they finish usually an even 1000 orders (which will cause the game sometimes to be available briefly into the next day). At that point the game will no longer be for sale, with some stipulations below.
Closed Pre-orders: There is a limited number of games they plan to produce. Once that number has been purchased then the game will be sold out.
If something is closed then it's best to make a timer on your phone for when it launches if you'd like to pickup a copy. If you're hesitant you'll have to wait until it makes its way to partners or not.
Every pre-order is labeled at the bottom if it's an open pre-order or not and if it will be available at partners or not.

Regular Release Times
They normally release Fridays at 10AM and for closed pre-orders a second bat at 6PM ET. There is releases through that can happen at any time for both open and closed pre-order games. So be on the lookup for that! Subscribe to their newsletter to get the notifications on when drops occur.
Canceled Pre-Orders
LRG will not refund an order under normal circumstances. However, sometimes cancellations due occur and that stock makes it way back onto the site. So there are times where you could find sometime that's sold out available for a limited time.
Their policy prohibits cancelling pre-orders, so we will not include instructions here on how to cancel a Limited Run pre-order. However, if you wished to cancel please contact their support and discuss options.
Limited Run Games Turnaround Time
The standard turnaround time for a regular game is about 3 months and then the standard for a collector's edition is 6 months. However, in recent times the general wait is about 3-6 months for a standard game release. A deluxe edition or a mid-level edition is 6 to 12 months and collector's editions are seeing anywhere from 6 to 18 months for delivery after purchase.
Everything is communicated on their LRG production page. You can also check your order status page.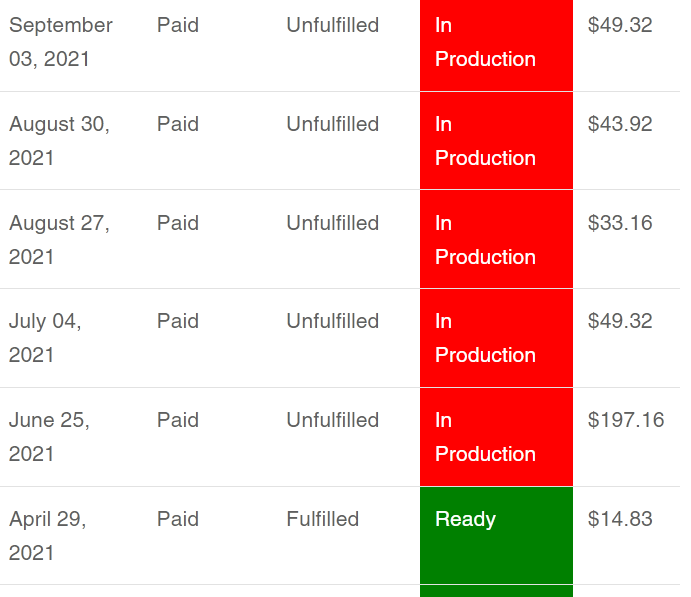 LRG Billing & Shipping Procedures
They bill at the time of ordering, not shipping. So if you buy with PayPal or card, it's the same. Note that some pay in 4 vendors won't work with LRG like Klarna, although ZIP Pay has been known to work.
This isn't made clear on shipping, but your order ships when all items in a specific order are ready. So if you want your items faster you have to order them individually. Otherwise you'll have to wait until the last item is done to get the package. You'll pay more shipping splitting them up, but you'll get them faster.
You will get your games in bubble mailers unless you add a box, with an exception. Orders containing a collector's edition will ship in a box and 3 games or more will ship in a box. LRG will refund a box if you issue a ticket, but will not automatically refund it if you add it to an order that would ship with one for free.
Limited Run Games Vendors & Partners
LRG games are sold at:
There's also many, many local stores who carry LRG games! You can usually find them cheaper (and brand new, sealed) at a local game store. Check them out by using the locator here.
LRG FAQ
It's best you check out their official FAQ. It has all of the official answers and is full of a lot of great information on the business.
That's everything there is to know about Limited Run Games. I hope you found this helpful.