If you own a Meta Quest 2 then to even use it, you'll need to update it and change the entire way you sign-in and all new Meta devices follow the new process automatically. During this process, you have the ability to return to the old "Oculus" days of having just a "Meta Login" similar to your old "Oculus Login" that has no connection to or interaction with your Facebook account. You'll need to follow a few important steps if you wish to remove Facebook or start your Meta Quest 2 without the Facebook integration.
If You Already Are Registered
Go to your PC and go to the official Meta homepage (don't trust links from websites, go directly to the website provided by Meta).
Login as normal with your Facebook account.
When going through the following steps, make sure to DECLINE Facebook at each screen.
Choose "I want to sign in with email/password" and then don't worry about the password's length, you won't use it to sign on the Meta Quest or Meta Pro.
You're now good to go. Facebook is no longer integrated to your account.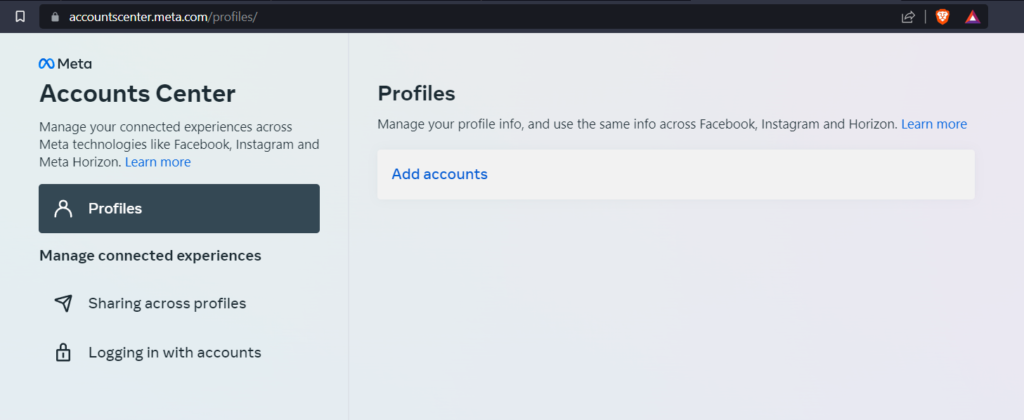 If You Have Never Registered
When signing up, make sure to sign up with "email/password" and do not use the social login features.
What Does Facebook Integration Prevent / Allow
The only downside to not having Facebook integrated to your Meta account is that some social features don't work. The Meta Quest uses Facebook for some of the social features. Those won't work if you don't integrate.
Facebook sign-in (on the web) won't work either until you integrate.
You no longer type a password into the Meta Quest, you use a password provide by a webpage on your mobile phone / computer. So using FB sign-in or not has no difference to how you sign-in now on the Meta Quest.
Meta owns Facebook, ultimately the same company has the same data regardless of your choices but it won't auto-import your Facebook friends anymore or show them your status by default on what you're doing with your VR headset.