April is a big month for digital releases on the Nintendo Switch, and that's saying something. Since the system's release, Nintendo has partnered with tons of indie developers to get their games on its smash-hit console. With so many great games – and some not-so-great ones – it can be hard to keep track of them all, not to mention having to sort through the eShop. That's why we've compiled this list. You may see some familiar games on this list, but we've omitted the Final Fantasy rereleases coming out this month. Here are our top five picks for the best download-only games coming to the Switch in April of 2019.
---
5. Cuphead (Studio MDHR, $19.99)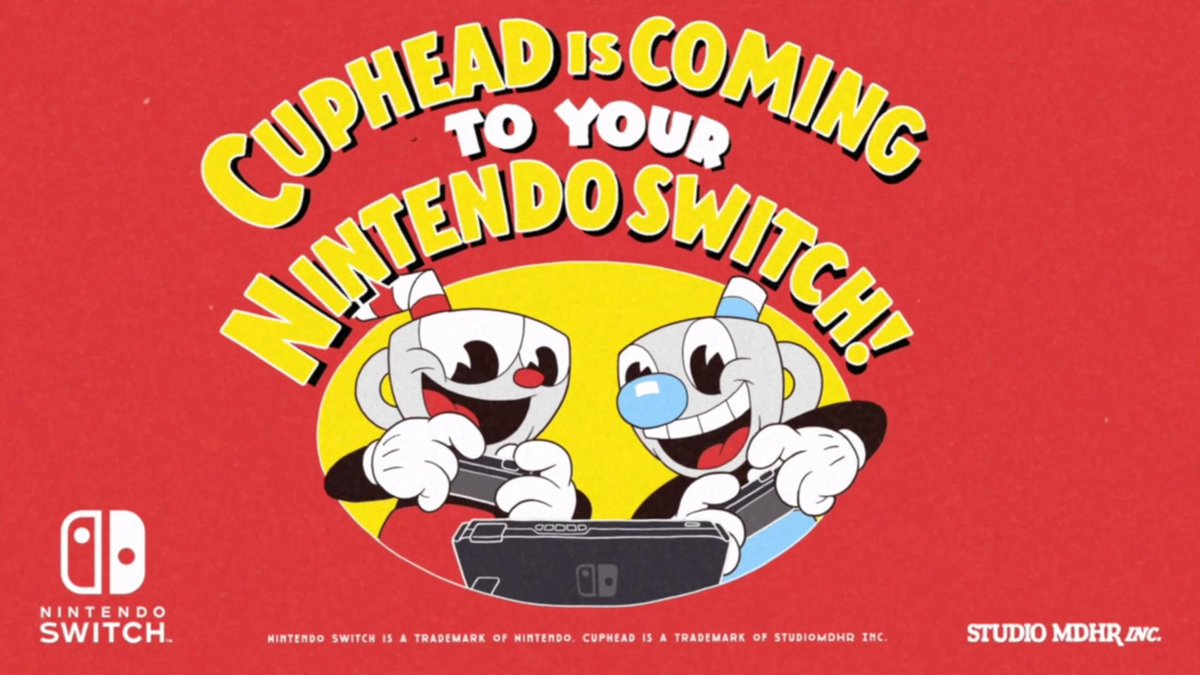 Cuphead, one of the best games of 2017, is coming to the Nintendo Switch this month. If you're unfamiliar, Cuphead is about as close as you can get to playing a delightful cartoon from the late Silent and early Golden ages of animation. It's also a frustratingly hard co-op shoot-em-up. A perfect fit for the system's signature Joy-Cons, the game will have you screaming at your console and friends at home, on the subway, and in a crowded restaurant. That's the power of portability. Cuphead is out for the Switch on April 18th, 2019.
View Cuphead in the Switch eShop.
4. Phoenix Wright: Ace Attorney Trilogy (Capcom, $29.99)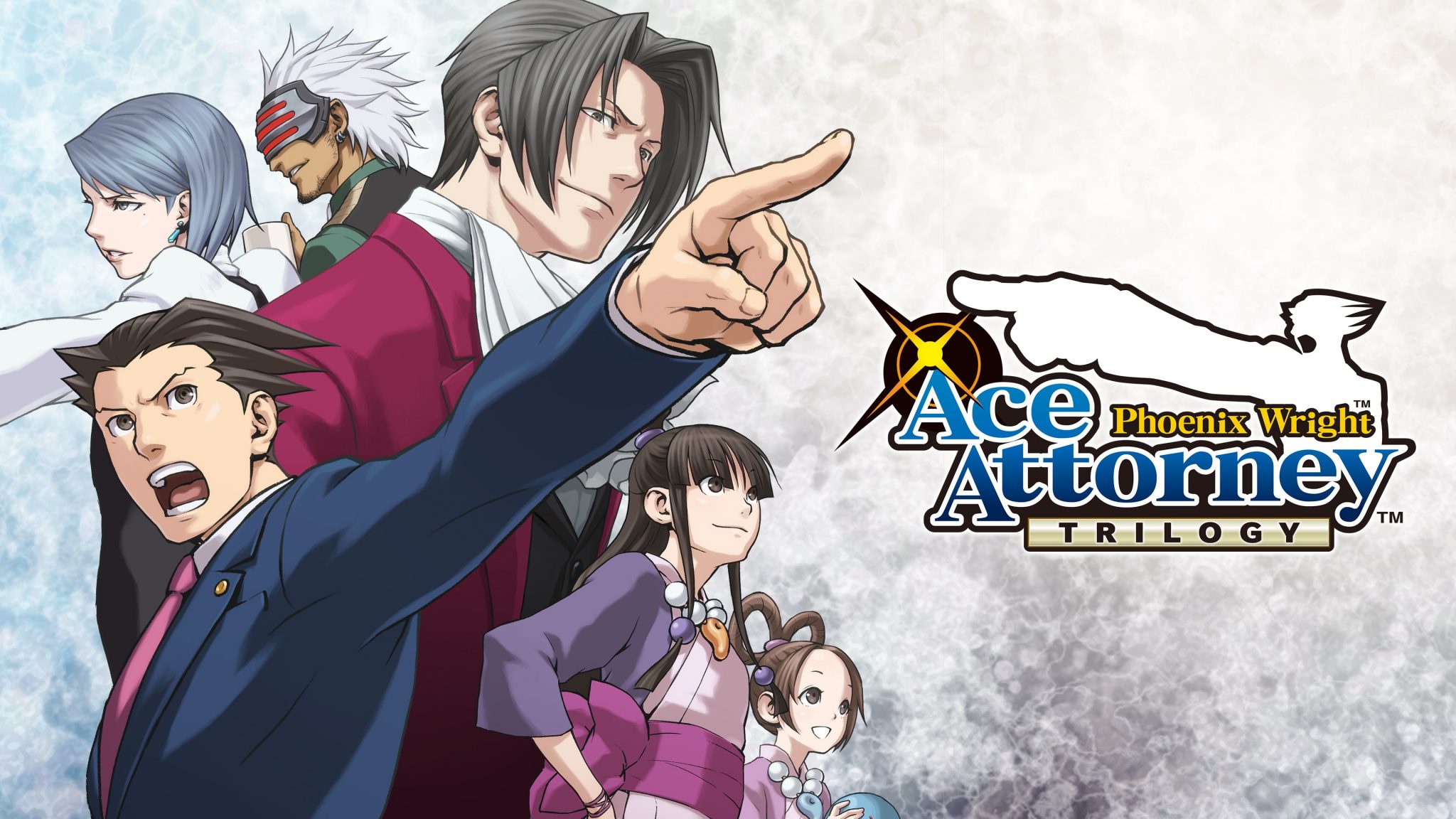 The first three Ace Attorney games are coming to Switch with updated visuals and controls. These games originally appeared on the Game Boy Advance in Japan and the DS in North America. This trilogy has been available for the 3DS since 2014, but it's fitting that the series is making its way to Nintendo's latest portable system. Dramatic visual novel fans should pick up this trilogy if they haven't played these games already. But really, if you're a fan of visual novels and you haven't played an Ace Attorney game, what's wrong with you? Phoenix Wright: Ace Attorney Trilogy is out for the Switch – as well as PS4, Xbox One, and PC – on April 18th, 2019.
View Phoenix Wright: Ace Attorney Trilogy in the Switch eShop.

3. Shadowgate (Abstraction Games, $19.99)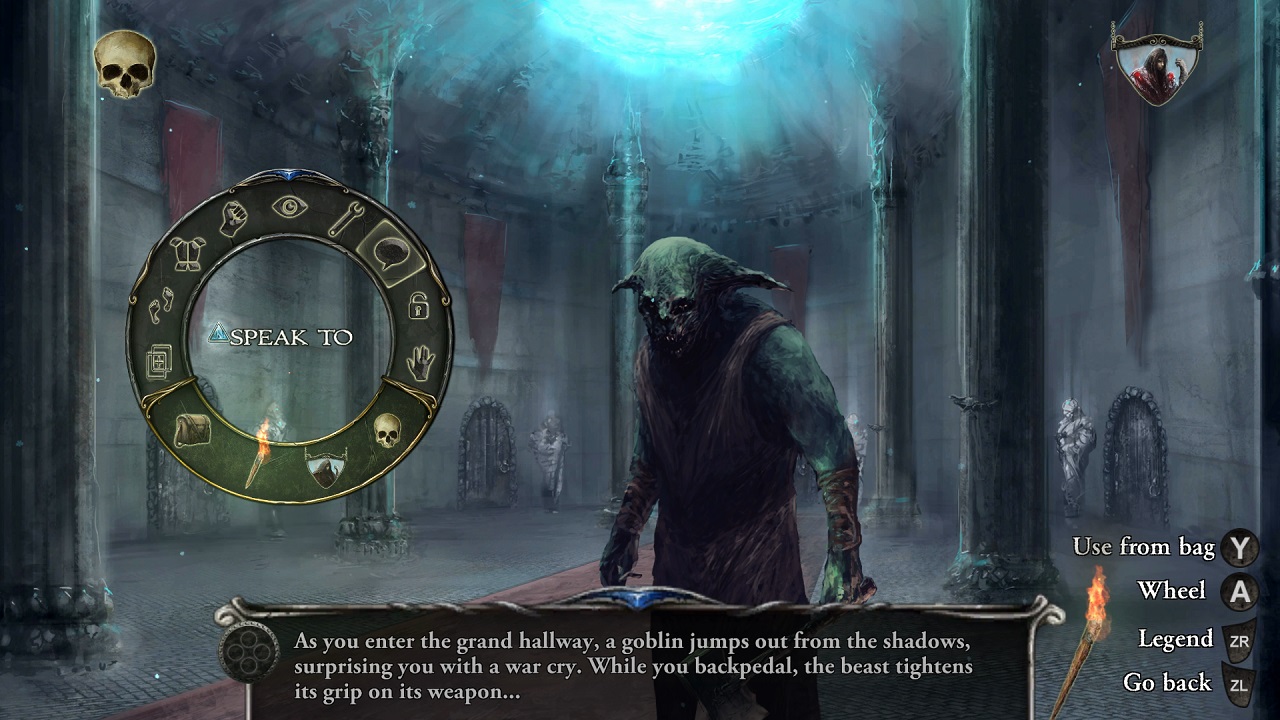 If you're a fan of old-school dungeon-crawlers – and I mean really old-school – Shadowgate is right up your alley. The game was initially released in 1987 for the Macintosh, but this is no mere port. The game has been updated with new rooms, new puzzles, and absolutely gorgeous hand-painted 2D graphics. There's also an Ironman mode that disables saves for the seasoned dungeon-crawling veterans. Shadowgate releases on April 11th, 2019.
View Shadowgate in the Switch eShop.

2. Circuits (Digital Tentacle, $4.99)
Those of you who've played Tetris Effect or Lumines know how much music can have a positive impact on your enjoyment of a puzzle game, and with Circuits, the puzzles and music go hand in hand. The goal of Circuits is to piece together parts of a song. If you're not familiar with music creation but like puzzle games, you'll still enjoy your time with this game. If you are familiar with music creation, you may find the game a bit easier. Still, it's a great puzzle game for players of all skill levels, and the music is composed by David Garcia, who previously created scores for Rime, Deadlight, and Hellblade: Senua's Sacrifice. Circuits released on April 5th, 2019, and at $4.99, it won't break your bank.
View Circuits on the Switch eShop.
1. Katana ZERO (Askiisoft, $14.99)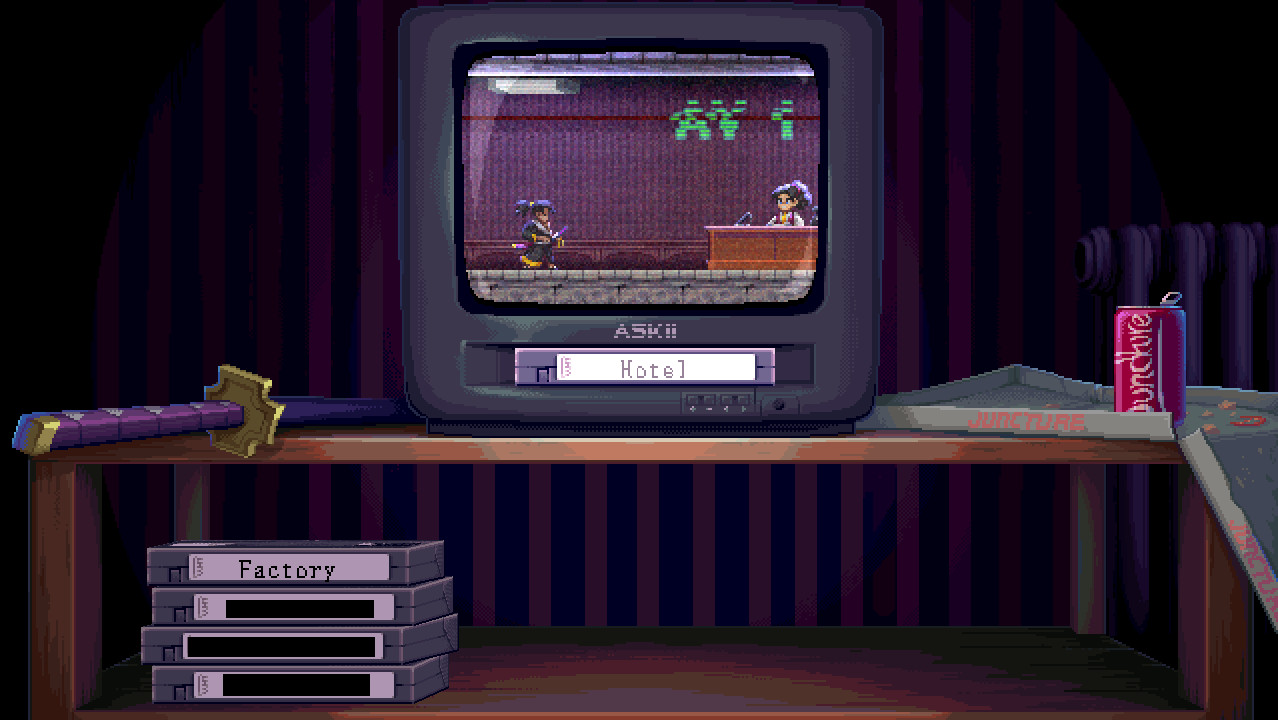 Fans of ultra-violent 2D action platformers rejoice: Katana ZERO is here. Developed by Askiisoft and published by the powerhouse that is Devolver Digital, the games features breakneck-speed combat, super stylish neo-noir graphics, and immersive sound design. Oh, and there's bullet time. Sick. The game is a Switch console exclusive, but you can pick it up on PC and Mac as well. We can only do the game so much justice through text – go check it out for yourself. Katana ZERO releases on April 18th, 2019.
View Katana ZERO on the Switch eShop.
BONUS: Enter the Gungeon: A Farewell to Arms Update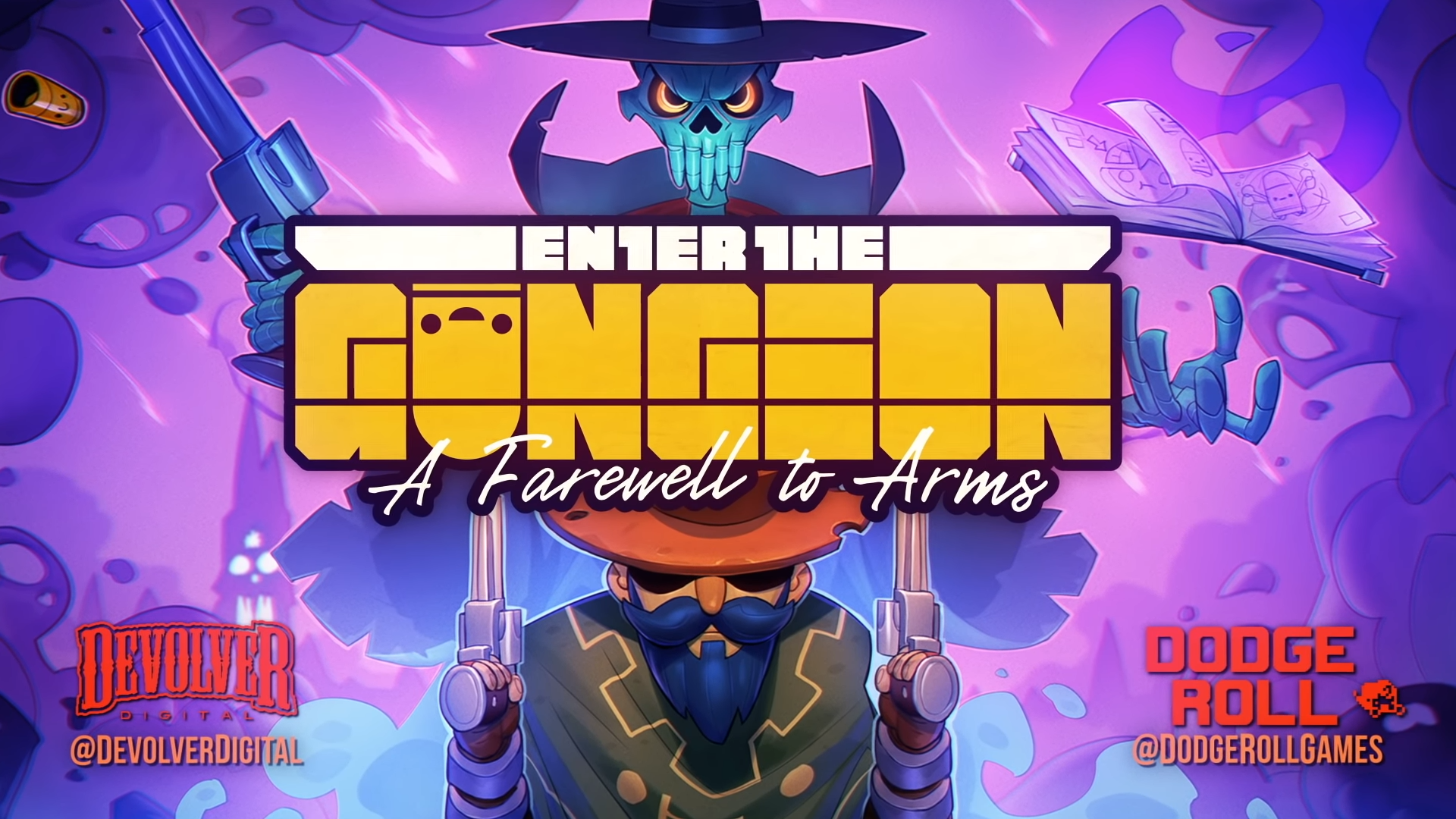 While not a full game release, we couldn't forget to mention Enter the Gungeon's latest and final free content update. A Farewell to Arms brings new guns, new bosses, new Gungeoneers, and new secrets. Did I mention it's free? The game is on sale right now to celebrate the new update, so if you haven't picked up this outstanding rogue-like bullet-hell already, now's a perfect time.
View Enter the Gungeon in the Switch eShop.
---
No matter what kinds of games you enjoy, there's bound to be something for you releasing on the Switch eShop this month. Let us know which games you're picking up in the comments below.
Want more Nintendo Switch content? Check out our Smash Ultimate tier list here.