Korean studio Pearl Abyss' massive online multiplayer Black Desert Online has seen great success over the years. Now released on Xbox One, the game has reached a new audience. With that in mind, new players are flocking to this wonderful title with each passing day. For all of you new players out there, we have some advice. If you want to find success in Black Desert Online, you are going to want to fish.
Fishing is one of the top ways to gain currency in Black Desert Online. Consequently, players have been honing the act down to a science ever since the game's release. If you want to be a master of the seas, check out the tips provided down below.
Get Your Hands on an Artisan Fishing Rod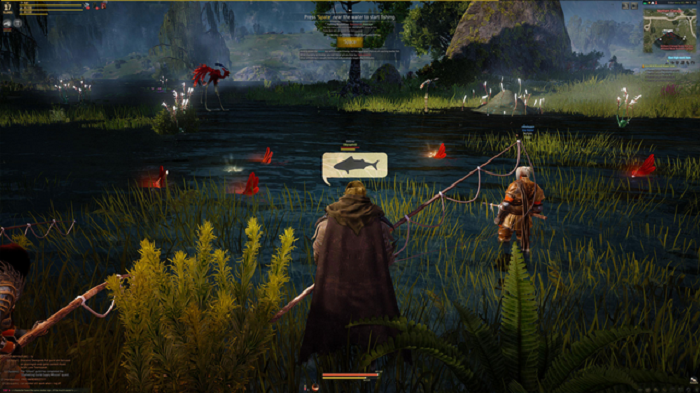 There are different tiers of fishing rods. The first one you will receive will be called the Old Fishing Rod. This item is not useful for much outside of teaching you the basics of fishing. If you want to get serious about your angling, then you are going to want to upgrade.
The top quality fishing rod you are going to want to get your hands on is the Artisan Fishing Rod. You can buy one of these rods from the marketplace, but they will come with hefty level requirements. Consequently, you will have to work your way through the tiers of fishing rods before you get your hands on one of these.
Grab a Pet

If you want to boost your fishing bonuses to their max, then you are going to want to grab one of three pets. The marmot, polar bear and the penguin pet each grant a useful fishing bonus. Based on their level, they will reduce your auto fishing time from somewhere between 10-20%. Polar bears and penguins are sometimes offered as event rewards, while marmots are regular pearl store pets.
Acquire Some Fishing Clothes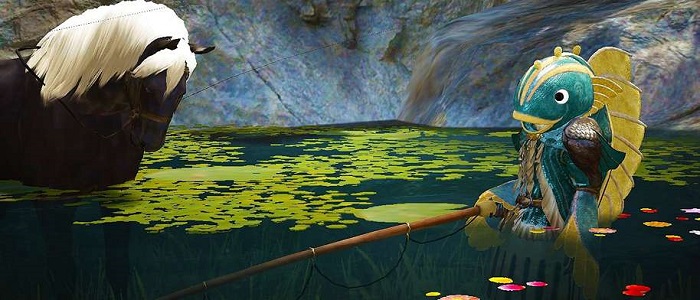 The silver embroidered fisher's clothes will increase your fishing rank, fishing experience and movement speed. Consequently, you are going to want to nab a pair as soon as you can. You can craft one at a costume mill.
There are also fishing outfits, which offer marginal benefits. Having a fishing outfit isn't really much of a necessity, but can give you a nice boost to your swimming speed and swimming endurance.
Find a Place to Fish
In order to maximize your fishing effectiveness, you are going to have to find a prime fishing spot. You can check out somethinglovely.net for a detailed map of the game's sea regions and fishing tables. The fishing table will reveal which fish you will be capable of catching within that sea region.
Sometimes an area's once abundant resources may get overused by other anglers, so make sure to bounce around locations when fishing.
Know How to Sell Your Fish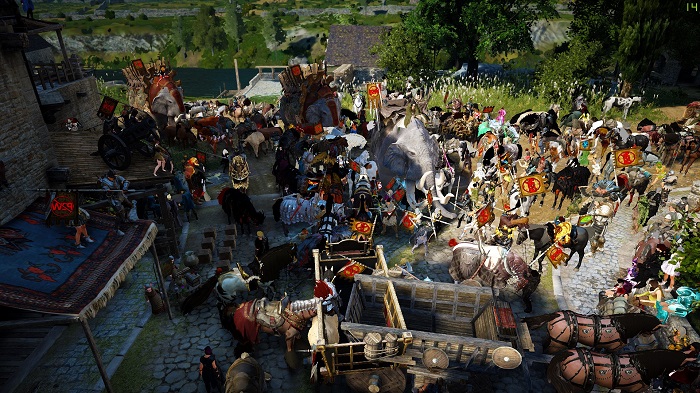 The value of the fish you catch will deteriorate with time. Within 24 hours, the fish will become valueless. However, there is a catch.
You can sell blue and golden tier fish to imperial fishing traders at 250% of their full price as long as the fish are at least 23 hours and 59 minutes fresh. You can find these traders in Velia, Glish, Epheria Port, Splashing Point and Valencia City.
Once you have collected your necessary gear and made your way to a prominent fishing spot, you will be ready to start angling. In order to auto fish, simply press the casting button (space bar on PC) and watch the fish pile up. Actively fishing is faster, but also more tedious. Consequently, many players use their pet, rod and clothing bonuses to reduce their auto fishing times and then let the game do the work for them.