Image credit to Wizards of the Coast
The people over at Wizards of the Coast have done it again. This time around, the company has introduced a brand new Dungeons and Dragons kit. Following the kit's release, many players are still learning what the new product is all about. On that matter, don't fret. We've got you covered.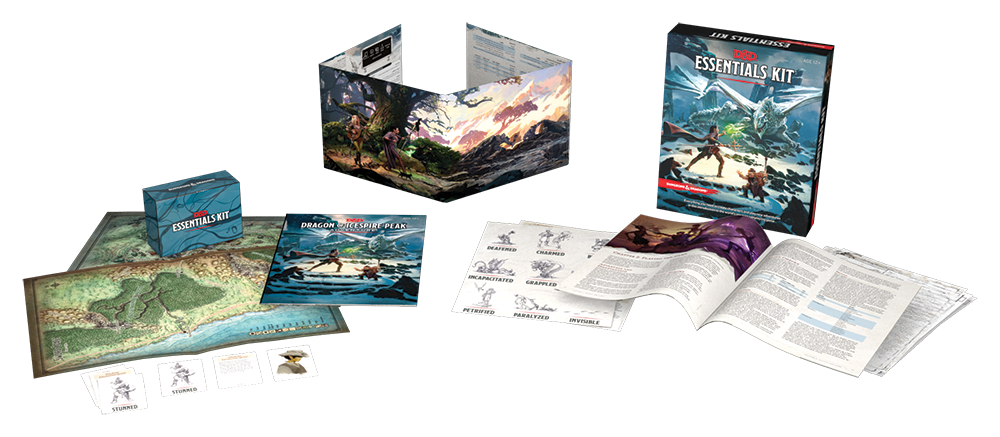 Dungeons and Dragons, the greatest role-playing game, is pretty complex. There are copious rules and guidelines, accompanied by an in-depth combat system, a fully fleshed out universe of stories and characters and a bevy of classes, races and other things. Simply put, D&D can be pretty complicated.
Consequently, Wizards of the Coast has been working hard to find the perfect starting kit for prospective players. This time around, they may have done just that.
What is the D&D Essentials Kit?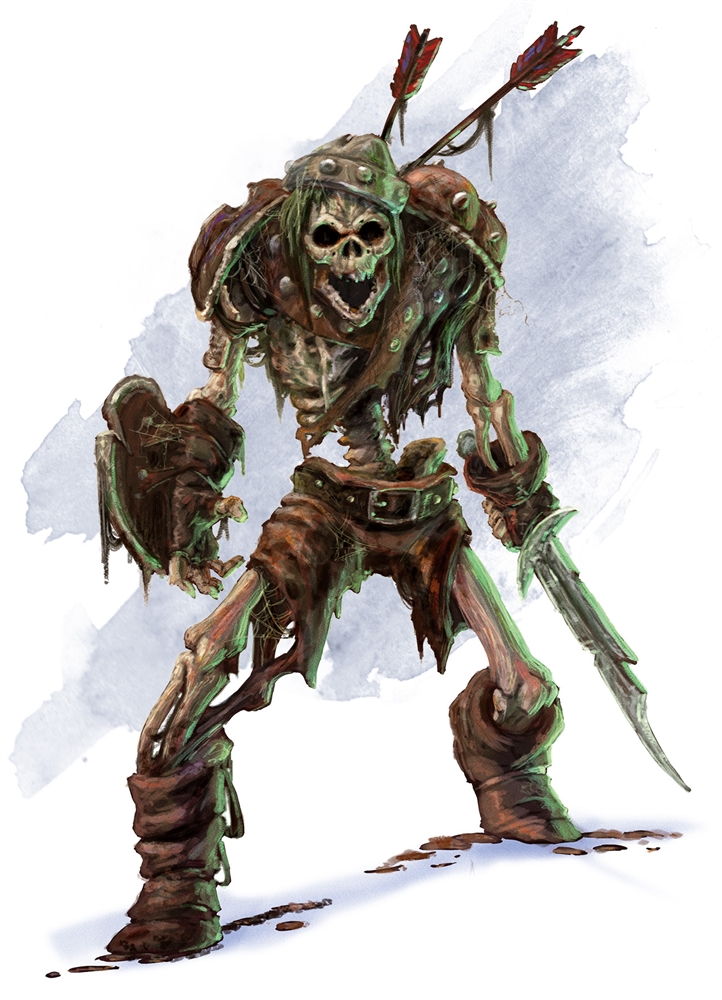 A starter kit needs to be easy, accessible, fun and intuitive. Finding the perfect way to boil down the complex fifth edition system into only a few beginner pages is certainly no easy task. That being said, players will be getting just that when they buy the brand new D&D Essentials Kit.
The D&D Starter Set has been around since 2014. It offers players a 64-page adventure book, a 32-page rulebook, 5 pre-generated characters and a set of dice. For only $20, the D&D Starter Set has been a wonderful gateway opiate to tabletop gaming for prospective players over the years. Still, the bulky package feels cumbersome and overwhelming to some hopeful players. In those instances, Wizards of the Coast is failing to secure a repeat customer and longtime D&D fan. To that end, the company behind cultural icons such as Magic: The Gathering has now come forward to announce the brand new D&D Essentials Kit.
The Dungeons and Dragons Essentials Kit boils down all the information from the D&D Starter Set into an even more easy and accessible bite-sized nugget of adventure and wonder. Check out the kit's contents down below.
Dungeon Master's Screen
A larger dice set
D&D Principle Narrative Designer Chris Perkins' brand new Dragon of Icespire Peak campaign
New and improved 64-page rulebook
New 1-on-1 rules variant
A map of the campaign's town
A larger map of the surrounding region
Rule reminder cheat sheets
Item cards
Sidekicks
And even more…
The new D&D Essentials Kit features a more streamlined rulebook, allowing for new players to learn a less detailed but more intuitive collection of information than all three of the established core books provide. There is also a new 1-on-1 rules variant guide that allows for prospective players to avoid having to collect a full party of friends before jumping into a campaign.
The real trick of the D&D Essentials Kit is that it streamlines the character making process and ruleset of the game for new players, while simultaneously offering more physical products than the D&D Starter Kit ever did. Luckily, the kit will only be $24.99 once it is released.
How Do You Use the D&D Essentials Kit?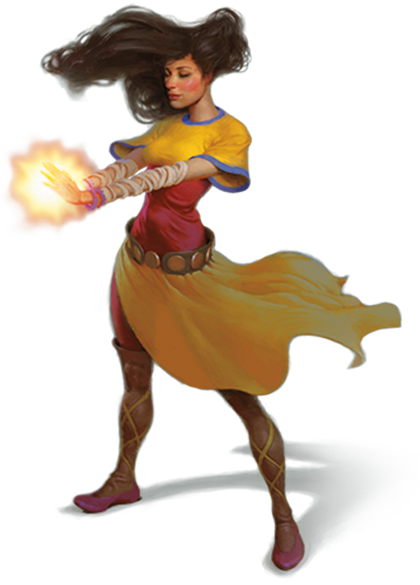 The true beauty of the D&D Essentials Kit is that everything is now easier. That being said, there are still some new parts and pieces that the D&D Starter Kit never offered.
For starters, you are going to want to dive into that 64-page rulebook. Don't worry. It's not as intimidating as it may first seem.
Familiarize yourself with the basics of the game. Then, take a look at the different classes. You will find the four iconic D&D classes, as well as the exciting and fun Bard class at your disposal. If the expansive ruleset and complex spell casting system all seem a little intimidating, try choosing a non-spell caster for your first character. These classes are generally a little simpler and easier to learn.
Next, you have an exciting campaign to dive into. The Dragon of Icespire Peak is a brand new campaign from one of D&D's arguably most brilliant creative minds, so get ready for some fun and exciting action.
There is no need to read through the entire thing, of course. After all, you don't want to spoil the fun. That being said, I suggest you consider skimming through parts of the text to familiarize yourself with the concept of a D&D campaign. In the least, take a look at the two maps you will find within the kit so you can get a feel for the world in which your campaign will be taking place. With that in mind, it is totally optional if you do not plan to be the Dungeon Master for your group.
Next, you have your tools. The kit comes with a Dungeon Master's screen, which will be used by your dungeon master to divide their campaign notes and dice rolls from the game's players. Your dice kit comes with two 20-sided die, which will be used quite frequently throughout your game. There is also a set of classic six-sided die, which will be used to build your character as well as within the game.
Lastly, you will find a treasure trove of D&D goodies. You will find things from magic item cards to sidekicks. These are all tools designed to make keeping up with the chaos of D&D simple and easy.
If you want to get ahead of the pack, then check our D&D Guides portal for everything on the world's greatest role-playing game at Dungeons and Dragons Guides Portal – Anything and Everything D&D.